Lightweight Wheelchairs
Portable and easy to push mobility aids, giving more independence wherever you are.
View Range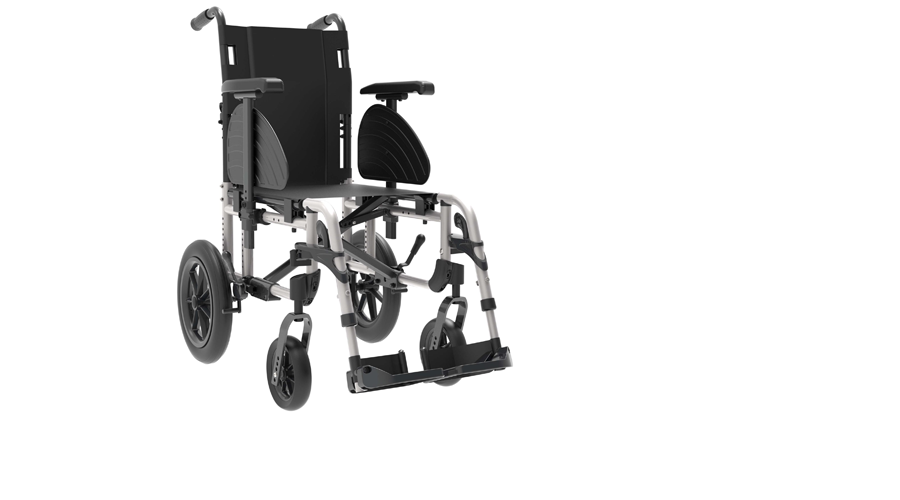 Rollators
Also know as wheeled walker, supporting an active lifestyle with great manoeuvrability.
View Range
Welcome to Younique Healthcare, putting the you into your specialist care every day.
Our mission is simply to help you find the care equipment that you need. With over 40 years of professional experience in the care equipment industry, we will personally help you find the equipment that suits you and can help you in your day to day lives. Browse our website, book a one-on-one appointment with us, or give us a call or email to get started.
Andy from Younique arrived and took the time to find out what our needs and circumstances were. Only when he understood what we needed did he then show us products that would work. And it did – the demo wheelchair was perfect and we then set about customising it with Andy. The wheelchair arrived about six weeks later – it takes time to build a fitted wheelchair – and C sat straight in no problem. Andy then positioned the foot straps and lap belt perfectly and now C is whizzing all over the place! Something he definitely couldn't do with his previous wheelchair. He even has perfectly customised wheel covers and paintwork to match! I can honestly say that having a professional wheelchair assessment with Andy was a refreshing and smooth experience.
Mrs. B, for C with CP taking delivery of a Ki Mobility Little Wave Clik
R wanted a new set of wheels and we called Andy of Younique. He arrived with lots of options and created the perfect wheelchair from his demo units after talking to us first. R was so excited to see the new wheels but Andy wouldn't give in until he fully understood what was needed saying "if we bring in the toys, then we play and I miss something off that's important and we don't want that, do we?" to R. This totally calmed him down and he sat patiently for the extremely long )5 minutes) discussion on what was needed. Andy knew the right questions and his experience steered us toward the right solution. R now has a perfect, growable, sport wheelchair and is more independent than ever before. Thanks Andy.
Miss. A, for R with who had Autistic personality and complex physiological considerations, taking delivery of a Ki Mobility Rogue
A has a rare chromosomal deletion. This resulted in joint issues, but she can walk just not very far and gets dislocations easily. A wanted a particular design and knew exactly what she liked. Andy took the time to listen directly to A, never once talking over her, or ignoring her opinion. He then came up with a straight forward solution in the Little Wave that will grow over time with A and looks amazing. Thanks Andy!
Mrs. S, for Miss A with a Little Wave Clik
A note from our founders
Our sole reason for being is to provide people with solutions that contribute in a positive way. We want to enable and empower you to live your life as best as you can and in the way that you want to.
We produce bespoke moulds for seating and bathing solutions using our patented Burnett body mould system, the Bath Buddy original inflatable bath lift, and Ki Mobility manual rigid and folding wheelchairs. We supply Dietz Power powered wheelchairs which can include sip & puff, buddy buttons, and much more. We are pleased to be able to offer FormAlign, which reinforces our capability to guarantee that we can meet your needs with any of our products or a combination to produce a truly versatile and successful solution.
The assessment stage is so important to us. We love to assess and make sure that the product will be right for you. As many of our products are custom built, we will always look to conduct a personal assessment and make recommendations based on what we learn from you.
Our approach is holistic; we have the experience and product range to cope with almost any scenario. We can become a part of your care team, working with you, your parents, carers, occupational therapy and physio teams to produce the desired outcomes and provide a workable solution. We want you to be able to live your life safe in the knowledge that our solution will work and we will always be there for you.
As a not-for-profit organisation, with our roots firmly in the Black Country and with disability and ASD in our family, we are working hard to bring solutions to your complex needs in as simple a way as possible, meaning we won't ever knowingly complicate your already complicated situation.
So, whether it's a wheelchair in Warrington, a powerchair in Perth, seating in Sandringham or bath supports in Birmingham, we hope you will want to work with us and look forward to solving your issue in a way that suits you. We want to assure you that we will NEVER, EVER, sell you the wrong thing.
Cheers
Andy & Lee
Easy returns
30 Days Return Policy
Secure Payment
100% secure payment
Product Support
Dedicated support